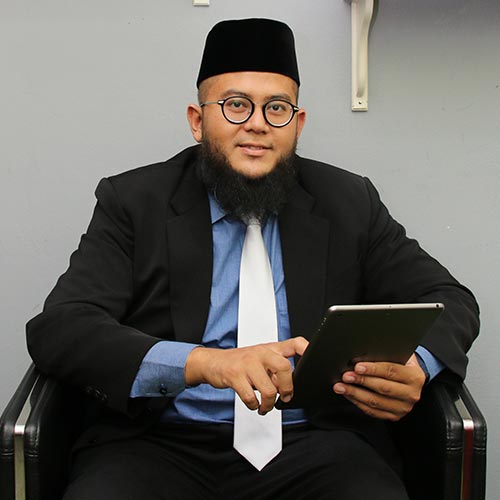 Ustaz Muhammad Qayyum Bin Abdul Raof
Alhamdulillah, all thank and praise is due to Allah for the opportunity to head this wonderful initiative (Khalifah Model School Secondary) with the help of a team of fantastic and dedicated teachers and staff.
Established in the year 2013, KMSS carries the vision of the late Prof. Muhammad Al'Mahdi in creating a positive social transformation by altering the consciousness of human society in such a way that individuals will have a good understanding of the difference between right and wrong; and a burning love in their heart for all that is right and a strong dislike for all that is wrong. The school focuses on providing a learning environment that nurtures and inculcates the right worldview and good behaviour through positive reinforcement and kind discipline.
Throughout the years, we continue to strive to deliver a wholesome education that covers both academic and spiritual development while embedding the love for learning in the hearts of our students. Through our tahfiz program, our ultimate goal is for our students to develop deep love for the Quran and understand its true teachings hence enabling them to act upon its teachings.
It has been an uphill yet beautiful journey, for we firmly believe that education must not merely be about teaching and imparting knowledge. Education is about nurturing lives – and to nurture lives requires active and conscious effort that is part of a lifelong process.
InshaAllah, this is where we are heading and we pray that Allah keeps us steadfast and guides us on the straight path.
What Parents and Alumni Say
KMS is different from another school as the curriculum and the system build students's character not only IQ and academics. I would always recommend KMS as KMS not only teach and build a good character in students but they also provide training (and I think that is so important and beneficial) to parents.
KMS provides a high-quality education in a friendly and family-type environment, successfully preparing students for their future education, growth and development using Khalifah Method. The school allows our children develop not just knowledge academically but also skill sets that are critical and required further in life such as faith, good character, kindness, respect and team work. The whole environment where this is achieved is important i.e. the classes are small, and the education is personal, hence the teachers know their students and can tailor their efforts to individual student needs.