Khalifah Model School (Secondary) is an integrated Islamic school that integrates Revealed Knowledge and Scientific Knowledge i.e. Syariatullah and Sunnatullah. We adopt the Cambridge system whereby International General Certificate of Secondary Education (IGCSE) is the school exit point.
To be a premiere school in utilizing Khalifah Method in raising children to be excellent Muslims
To shape students towards excellence: high taqwa, motivated to learn, choose to do good and refrain from wrong.
"Shaping Excellent Character"
In KMSS, we believe that learning should not be confined within the four walls of a school. The academic subjects should also be learned not solely for examination purpose, but to aid us in fulfilling our khalifah responsibilities on earth.
To achieve this purpose, students undergo experiential learning and field research. The contents of this learning include language efficiency, character building, public speaking and other life-long learning modules such as farming, culinary, volunteerism and philanthropy activities, basic archeology and history, and students exchange program within and outside the country.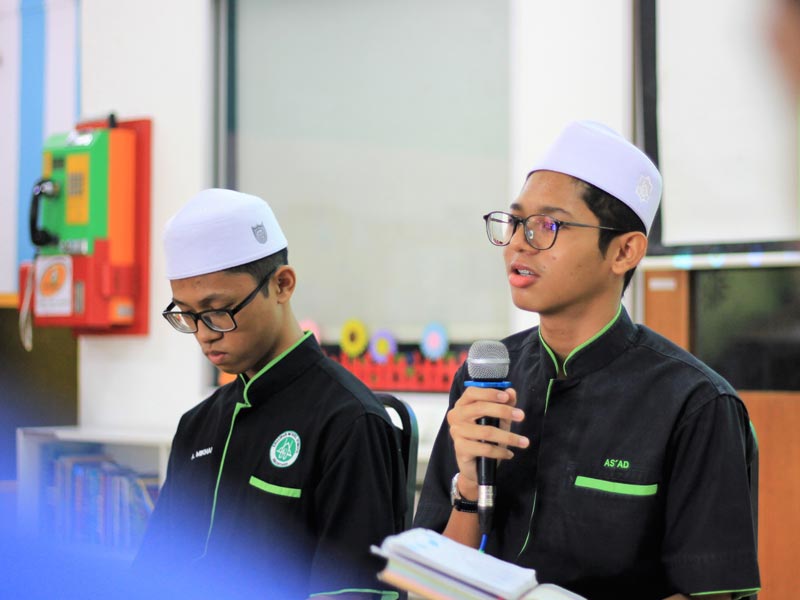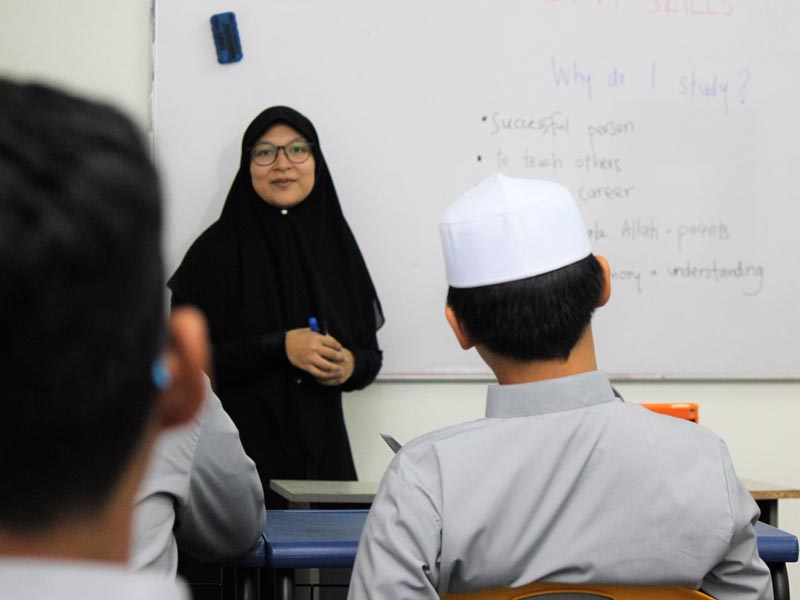 The Uniqueness of our School
The school as a whole (institution, curriculum and pedagogy) is run in accordance to Khalifah Method that was founded by Prof Muhammad al'Mahdi Jenkins. The Khalifah Method, our core practise, consists of three pillars:
Character and Disciplinary Building
Khalifah Model School (Secondary) uses reinforcement (reward system) and stays away, as much as possible, from any forms of negative disciplinary actions and harshness such as abusive words, insinuation that might humiliate students and also corporal punishment .Khalifah Method is the blueprint for schools to implement the concept of kind and firm, which is being gentle in our interaction but firm in enforcing principles and decisions.
What Parents and Alumni Say
KMS is different from another school as the curriculum and the system build students's character not only IQ and academics. I would always recommend KMS as KMS not only teach and build a good character in students but they also provide training (and I think that is so important and beneficial) to parents.
KMS provides a high-quality education in a friendly and family-type environment, successfully preparing students for their future education, growth and development using Khalifah Method. The school allows our children develop not just knowledge academically but also skill sets that are critical and required further in life such as faith, good character, kindness, respect and team work. The whole environment where this is achieved is important i.e. the classes are small, and the education is personal, hence the teachers know their students and can tailor their efforts to individual student needs.